Friday is the day to get prepared for the threat of winter weather.
A Winter Storm Watch has been issued for Fannin, Gilmer, Union, Towns, Dawson, Lumpkin, White, Hall, Banks, Jackson and Madison counties.
WSB Meteorologist Christina Edwards predicts that the farther north you live along GA-400 & I-85, the more significant your impacts will be.
"Quite frankly, it is hard to describe "everyone's" forecast in a short amount of time, and it's going to vary depending on where you are located in Metro Atlanta (Gwinnett County vs Cobb County vs Clayton County)," Christina says in her latest blog.
Christina adds, "I've personally almost gotten caught on I-285 during the January 2011 Snowstorm, so now I am more conservative in my 'stay off the road' timeline. Your timeline may differ depending on where you are located and where you are going, but I would 'be in place' by Sunday morning."
>>Read Christina's FULL blog here.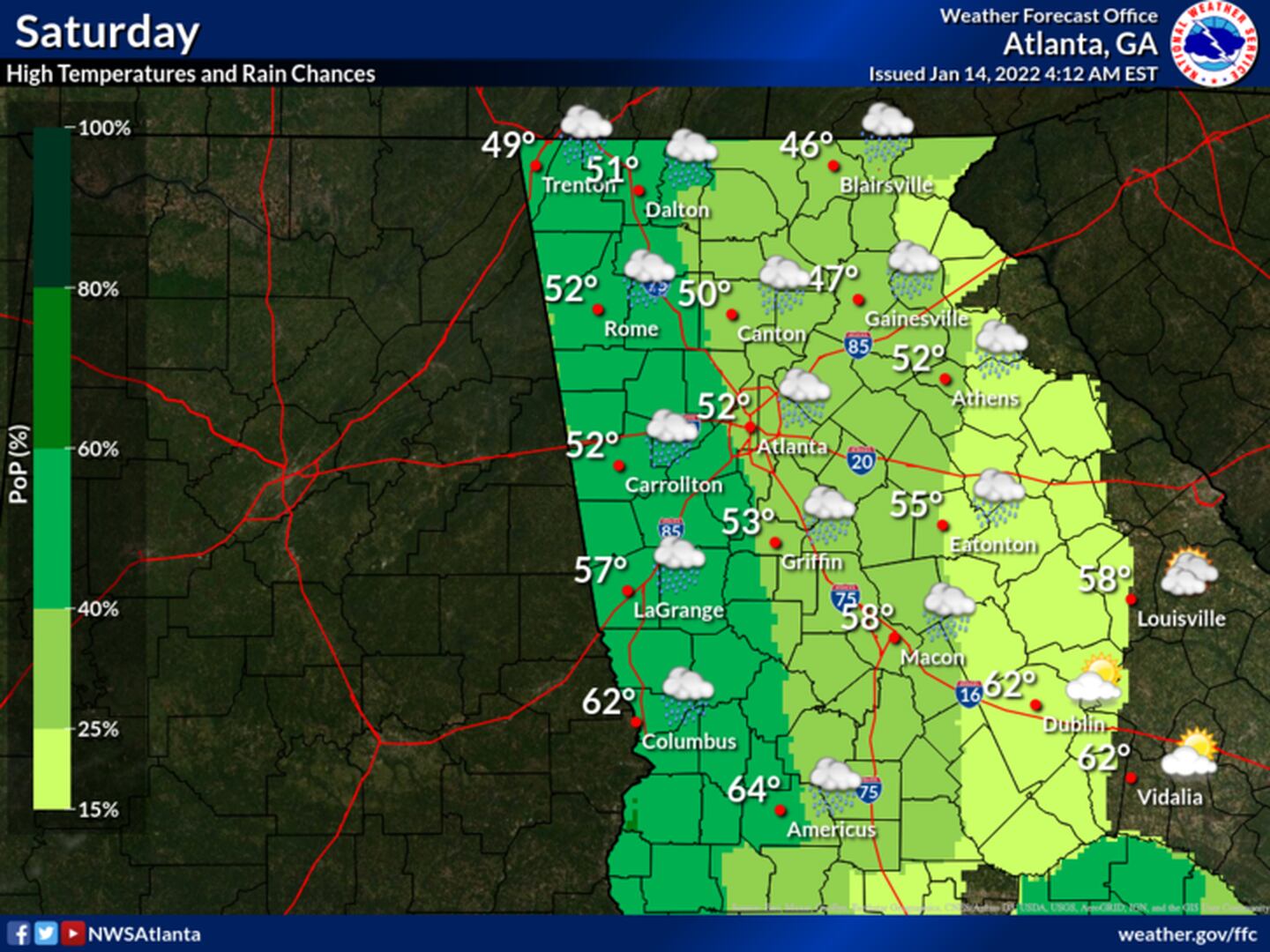 Here's what to know about this weekend's winter weather system:
Widespread 2-5″ snowfall totals are possible from the northeast metro and into the mountains; there will also likely be some ice as well.
In town, an inch or so of snow is possible with higher amounts in the near northern suburbs.
Southside will mainly see rain, though it could end as a winter mix late Sunday.
Think about your plans and how to prepare.
©2022 Cox Media Group